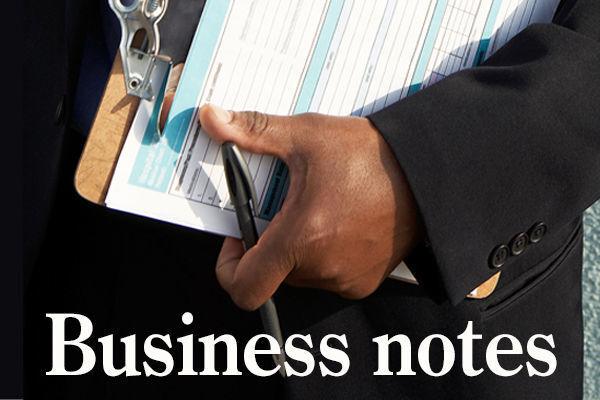 Business notes: Rubin steps down as head of Charleston Area Alliance, Regional Chamber of Commerce | Business
The Charleston Area Alliance and Charleston Regional Chamber of Commerce is looking for a new chief.
Steve Rubin, who served as interim president and CEO of the groups since August 2020, has resigned, according to a news release. Rubin declined to offer details other than to indicate he was exploring opportunities in the private sector and taking advantage of some personal time.
A spokesperson said an eight-person search committee comprised of board members, business owners and community leaders is looking for a replacement. A timeline and other details related to the search have yet to be divulged.
"Under the supervision of the Alliance and Chamber Board Chairs, the board of directors are entrusting the staff to continue the duties and mission of the organizations as Waverly Partners continues their search for a permanent CEO/President," the organizations said in a statement.
City National Bank expands services
Charleston-based City National Bank is expanding its insurance offerings.
It recently announced a partnership with Insuritas — a full-service digital insurance agency platform — to begin offering personal, commercial and ancillary insurance services. The new agency, City Insurance, is wholly owned by City National Bank, launched late last month, and target's City National's retail and commercial customers.
"This partnership will allow City to provide customers with competitively-priced and comprehensive insurance solutions to protect their homes, families and businesses," said City National Bank president and CEO Skip Hageboeck. "It just made sense for us. With dominant household market share in so many of our markets, it is yet another way we can help individuals and families save money on something they buy every year."
City National Bank has 94 locations across West Virginia, Kentucky, Virginia and Ohio.
New water sports business opens
Another option for outdoor recreational activities is operational along the Kanawha River.
Kanawha Watersports has opened in Winfield. The new business offers waterskiing, wakeboarding, wakesurfing and tubing. Lessons are also available for participants of all skill levels.
"We are very excited to get started and give people the opportunity to jump in and enjoy some water sports," owner Ted Duty said.
Fitzwater promoted
Huntington native Melony Fitzwater has been promoted to executive vice president and fiduciary market director for Security National Trust Company. Fitzwater, who's been with the company since 2014, had previously served as senior vice president and senior trust officer.
"Melony will continue providing compliance leadership while also delivering exceptional service to our clients," said H. Scott Cunningham, chairman and CEO of Security National Trust Company. "With her skill in nurturing relationships, she will pursue development opportunities with centers of influence in the Huntington and Charleston metro markets."